Create employee schedules faster
Manage employee work schedules and time offs in one collaborative workspace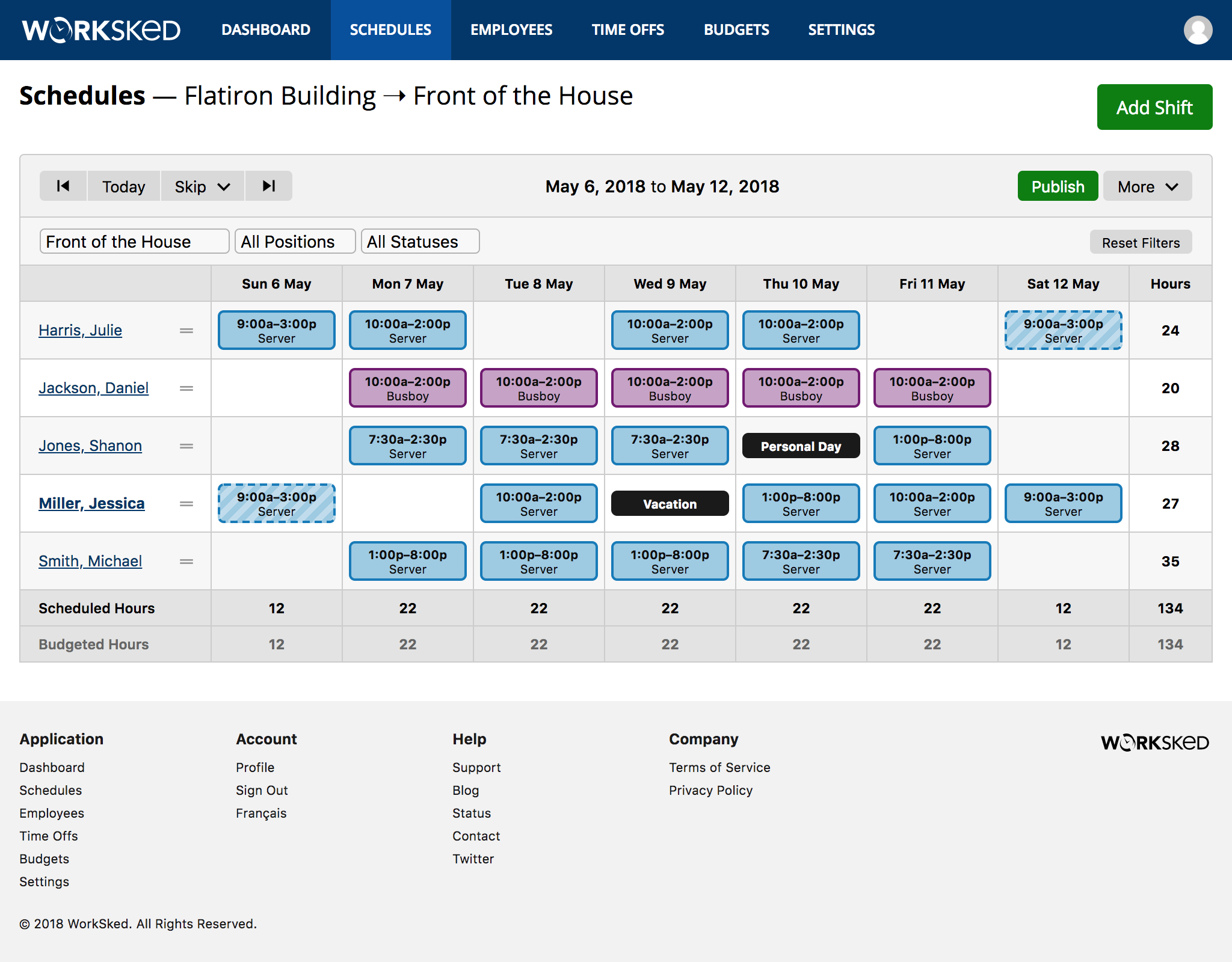 Spend less time scheduling and more time doing
Creating schedules with WorkSked is extremely easy…
Create a schedule in a couple of minutes.

Publish the schedule.

Your employees receive their schedule by email.
Scheduling, simplified.
Other WorkSked features…
Simple and quick onboarding
Only administrators and managers require accounts — sign in credentials optional for other employees
Duplicate schedules to start quickly
Drag-and-drop interface for editing schedules
Email notifications for upcoming shifts
Self-service for time off requests
Email notifications when time off requests updated
Public pages for department and employee schedules
Budgets to alert about under or over-staffing
Color-coded positions in schedules
Important dates highlighted in schedules
Popular calendar apps supported — Outlook, Google Calendar, Apple Calendar, etc.
Export schedules to PDF — useful for printing
Access-level based security
History of modifications made — review changes anytime
Compatible with devices of all sizes — including mobiles, tablets, and desktops
Multilingual support (English & French)
Ready to get started?
Try WorkSked free for 30 days.
No credit card required.
No obligations.
Cancel anytime.