Schedules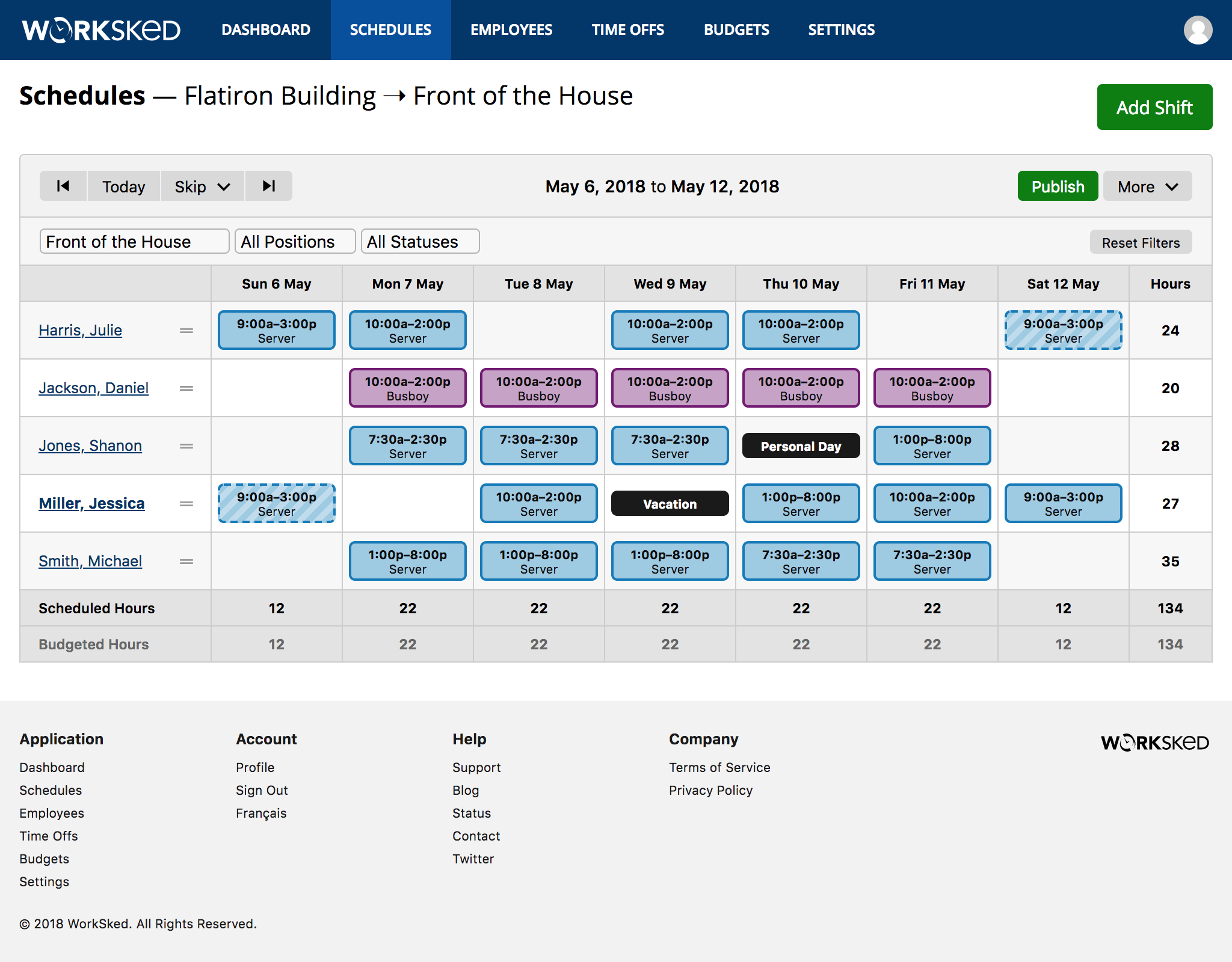 Schedules are extremely easy to create. Schedules are weekly and can start on any day of the week. Time Offs are displayed alongside Shifts to show employee availability.
New schedules list all employees assigned to the department. Simply start adding shifts. Furthermore, you can add an employee from any other department if the need arises.
Duplicate — Copy the entire schedule from the previous week as a starting point.
Revert — Revert all unpublished changes to their previous state.
Publish — Employees are notified by email of their schedule (and any subsequent changes).
Filters — Filter schedules by position and/or status.
Drag & Drop — Easily move or copy shifts to different people or days by dragging and dropping shifts on your schedule.
Export — Export any schedule as a PDF.
Avoid Conflicts — Each shift is verified to make sure the employee is not scheduled elsewhere or hasn't requested time off.
Split Shifts — WorkSked can schedule employees for multiple shifts in a day.